Finally got around to installing the heated print bed on my Kossel mini.  Decided I was going to need to print in ABS at some point so the heated bed would be a must.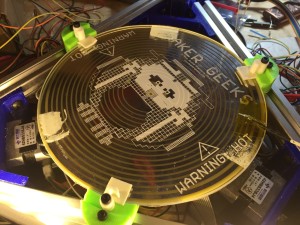 After getting the heater installed and calibrated I decided to try a PLA print first on bare glass.
Set the heater to 65c  and I let the glass warm up for a few minutes.  Fired up the print and ended up with this guy who popped right of the glass once things cooled down.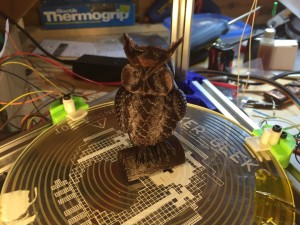 Still gotta figure out how I'm going to add a cooling fan for the print that won't cool the bed too much but that is a project for another day.